Avalanche Advisory for 3/12/2019
Sponsored by
THIS Avalanche Advisory EXPIRED ON March 14, 2019 @ 7:23 pm
Avalanche Advisory published on March 12, 2019 @ 7:23 pm
Issued by Aaron Hartz
bottom line:
We are in the midst of an avalanche cycle associated with the most recent persistent weak layer. Luckily, most of the reported avalanches have been on the small side. One skier was carried, but we have had no reports partial or full burials. This weak layer may be patchy, leading skiers and riders to gain confidence in the terrain if they don't encounter signs of instability. However, if you encounter this problem in avalanche terrain, human triggered avalanches will be likely.
Avalanche Character 1: Persistent Slab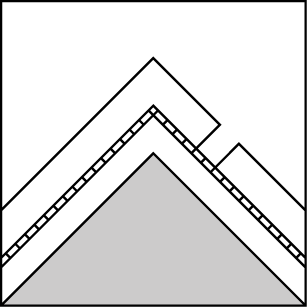 Persistent Slab avalanches can be triggered days to weeks after the last storm. They often propagate across and beyond terrain features that would otherwise confine Wind and Storm Slab avalanches. In some cases they can be triggered remotely, from low-angle terrain or adjacent slopes. Give yourself a wide safety buffer to address the uncertainty.
Buried surface hoar (SH) is the current culprit. This weak layer can be found anywhere from 20-50 cm (8-20") below the surface. The tricky thing about this layer is that it is patchy and some SH has already collapsed. However, if you trigger a failure on this layer in avalanche terrain you will most likely be triggering a slab avalanche. This problem has been found on all aspects and all elevations. Before dropping into steep slopes, dig into the snow and evaluate this weak layer. If in doubt, stay on slopes less than 30 degrees steep.
Avalanche Character 2: Wind Slab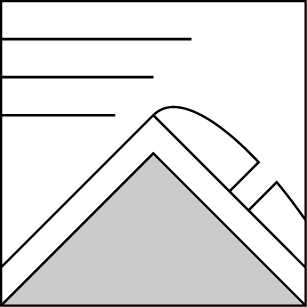 Wind Slab avalanches release naturally during wind events and can be triggered for up to a week after a wind event. They form in lee and cross-loaded terrain features. Avoid them by sticking to wind sheltered or wind scoured areas.
Along with the new snow today, there has been a sustained westerly wind. Look for new wind slabs on NE-SE aspects above treeline and near treeline.
Snowpack Discussion
In the last week, up 60 cm (24") of new snow has fallen. The March 5th buried surface hoar is now 20-50cm below the surface in the upper snowpack. Presently, there are no weak layers of concern in the mid pack or deep pack.
recent observations
Avalanche activity has been reported from a variety of aspects, elevations, and locations. Most of the slab avalanches have been on the small side and most have been human triggered. At least one group reported that a skier was carried, but not buried. Avalanche activity over the last few days has primarily been associated with the March 5 buried surface hoar. In addition, there have been reports of slope collapsing and whumphing (often associated with a buried surface hoar layer).
weather
The central Oregon mountains may get a few more inches of snow tonight and tomorrow. Starting Wednesday, the region moves into higher pressure and fairer weather.
Disclaimer
This snowpack summary applies only to backcountry areas. Click here for a map of the area. This snowpack summary describes general avalanche conditions and local variations always occur. This snowpack summary expires in 48 hours unless otherwise noted.
For all your pre and après ski needs, answers to questions, event calendars, restaurant recommendations, where to stay, and all things Bend....
www.visitbend.com