Avalanche Advisory for 4/30/2019
Sponsored by
THIS Avalanche Advisory EXPIRED ON May 2, 2019 @ 7:27 pm
Avalanche Advisory published on April 30, 2019 @ 7:27 pm
Issued by Aaron Hartz
bottom line:
This is the final regularly scheduled advisory of the season. Also this last day of April marks the end of our pro observer operations for the spring. On behalf of everyone at COAC, thank you for reading the advisories and supporting us for another year. The number of public observation posts was outstanding this year and it was great to see the community get involved and use this as a resource. Happy spring shredding and we will be back next year kicking of the 2019/20 season in December!
The Real Bottom Line: Spring is here, and with it nice sunny days and smooth corn turns. Our avalanche danger will be associated with warming and sun exposure. Just like we use timing to get the best corn snow on these spring days, we can also use timing to avoid most of the avalanche danger. As you begin to see natural roller balls, and increasing boot pen, that is your cue to move to other aspects.
Avalanche Character 1: Loose Wet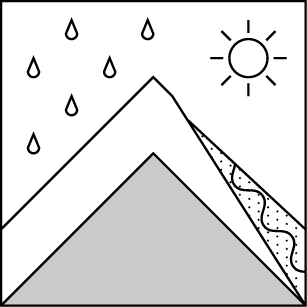 Loose Wet avalanches occur when water is running through the snowpack, and release at or below the trigger point. Avoid very steep slopes and terrain traps such as cliffs, gullies, or tree wells. Exit avalanche terrain when you see pinwheels, roller balls, a slushy surface, or during rain-on-snow events.
Loose wet avalanches will most likely be small and limited to sun exposed slopes. Remember, these can still have big consequences in steep and committing terrain.
Avalanche Character 2: Cornice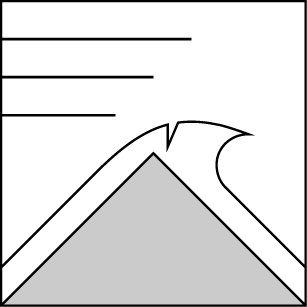 Cornice Fall avalanches are caused by a release of overhanging, wind drifted snow. Cornices form on lee and cross-loaded ridges, sub-ridges, and sharp convexities. They are easiest to trigger during periods of rapid growth from wind drifting, rapid warming, or during rain-on-snow events. Cornices may break farther back onto flatter areas than expected.
Many cornices have already broken and tumbled down the slopes but there are plenty still hanging on. Avoid walking out on cornices at ridge tops and limit your exposure to overhead cornices when riding or traversing slopes.
Snowpack Discussion
There are no real weak layers associated with our snowpack. Any weakness will most likely be associated with surface warming.
recent observations
Loose wet avalanches have been spotted and reported throughout the region on solar aspects and all elevations. Numerous cornice breaks have been spotted. Gabe reported a large slab on a NW aspect on Mt. Jeffereson (~7000ft).
weather
Expect cold nights and sunny, warm days.....perfect for the corn cycle :) Winds are expected to be light with some moderate gusts.
Disclaimer
This snowpack summary applies only to backcountry areas. Click here for a map of the area. This snowpack summary describes general avalanche conditions and local variations always occur. This snowpack summary expires in 48 hours unless otherwise noted.
For all your pre and après ski needs, answers to questions, event calendars, restaurant recommendations, where to stay, and all things Bend....
www.visitbend.com