THIS Avalanche Advisory EXPIRED ON Dec 20, 2019 at 5:06 pm
Avalanche Advisory published on Dec 18, 2019 at 5:06 pm
Issued by Aaron Hartz
Bottom Line
Powder aficionados will be glad to see a substantial amount of new snow over the next few days. However with that will also come an increase in avalanche danger. Read through the problem list below. If you encounter the avalanche problems, triggering an avalanche in steep terrain will be possible to likely. When in doubt about the stability of the snowpack, stick to low angle terrain and out from under big steep slopes. By staying on terrain less than 30 degrees steep, we can avoid most avalanche danger.
Avalanche Character 1: Persistent Slab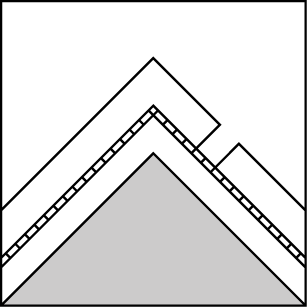 The persistent slab problem will be related to multiple layers. A weak layer of basal facets was reported on N and E facing alpine slopes. With the additional loading of new snow coming we may see natural avalanches in areas that are steep, rocky and currently shallow above treeline. The upper 10-15 cm of the snowpack began faceting over the last weak with cold/clear conditions. This could be a source of weakness in the pack as we see substantial new snow accumulation tonight and tomorrow. We are expecting a new buried surface hoar layer with the incoming snow. Over the last week, SH was almost everywhere near and below treeline. In areas that are protected from the wind we will have this new weak layer under the storm snow. If you hear whumphing or feel the slope collapse, these are signs of unstable snow. Stay on low angle terrain. Be aware on all aspects near and below treeline and N and E aspects above treeline.
Avalanche Character 2: Wind Slab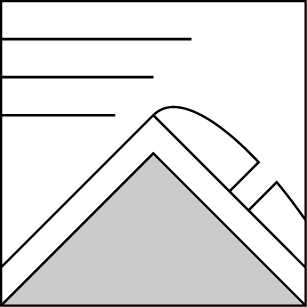 New snow and wind could mean new wind slabs. Watch for areas of wind deposited snow on lee slopes near treeline and above treeline. Windslabs will likely form on N-NE-E facing slopes. They will be most sensitive to triggering up to 48 hours after they are formed. In some places, this could combine with the persistent slab problem
Avalanche Character 3: Storm Slab
The snow Wednesday night will come in light and cold. With daytime warming on Thursday, the snow could be a little heavier. This could be the perfect setup for storm slab = heavy snow over light snow. If you find heavy over lighter snow, avoid steep slopes and convex rollovers - these are classic trigger points for storm slab avalanches. Storm slabs will likely form on all aspects near and below treeline and on wind sheltered slopes above treeline. In some places, this will add to the persistent slab problem.
Snowpack Discussion
Weak faceted snow has been found on or near the ground at all elevations. Below treeline to near treeline, these layers seem to be rounding and gaining strength. The upper snowpack (10-15cm) began faceting over the last weak of cold weather. Widespread surface hoar has been observed over the last weak and will likely be buried in wind sheltered areas with the current storm.
Recent Observations
No avalanche activity has been reported since Monday.
Mountain Weather
Snow is coming. We could see 10 to 20 inches of new snow over the next 24 hours. Wind is expected to be primarily out of the SW in the 10 to 20 mph range with gusts to 30 + mph. Temerature dropping to low/mid 20's overnight and high in the low 30's on Thursday.
Disclaimer
This snowpack summary applies only to backcountry areas. Click here for a map of the area. This snowpack summary describes general avalanche conditions and local variations always occur. This snowpack summary expires in 48 hours unless otherwise noted.
For all your pre and après ski needs, answers to questions, event calendars, restaurant recommendations, where to stay, and all things Bend....
www.visitbend.com