THIS Avalanche Advisory EXPIRED ON Jan 5, 2020 at 8:44 pm
Avalanche Advisory published on Jan 3, 2020 at 8:44 pm
Issued by Aaron Hartz
Bottom Line
New snow is in the forecast. With new snow and wind we will likely see new windslabs forming and could be a concern in certain terrain. We are still finding some persistent type weak layers in the snowpack, however we are moving to low likelihood of triggering a persistent slab (read description below). Fingers crossed for new snow this weekend, we can all use it :)
Avalanche Character 1: Wind Slab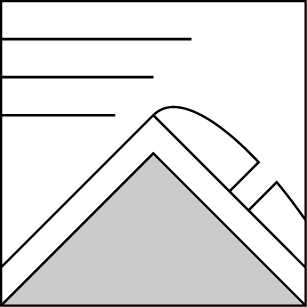 Looking forward to the next two days, this problem will depend a lot on the incoming snow. If we see new snow accumulation over the weekend, look for new windslabs forming primarily on northerly and easterly aspects near treeline and above treeline. Likelihood of triggering a windslab avalanche is usually greatest in the 24 - 48 hours after they are formed. My confidence in predicting size of windslab avalanches over the next few days is low, due to uncertainty in the precipitation forecast. Deeper windslabs make larger avalanches. New wind slabs will not be everywhere, but in specific terrain that catches wind blown snow; commonly below ridge tops and high points.
Avalanche Character 2: Persistent Slab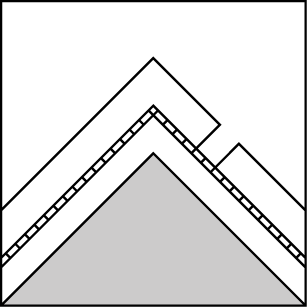 The conundrum with this problem is we are still getting reports of 'sudden results' and even propagation on ECT tests in some areas. On the other hand, we are not getting reports of collapsing, cracking, or recent avalanche activity. The reactivity and prevalence of the weak layers are variable throughout the terrain. The likelihood of triggering an avalanche on the basal facets, or isolated buried surface hoar is low. However, I think keeping it on our radar for the time being is good. We will probably be hard pressed to find a human triggered persistent slab avalanche on anything but steep and rocky terrain where the snowpack is on the shallow side (70 cm or less).
Snowpack Discussion
Currently, there is a high degree of variability in the snowpack. I cannot generalize the snowpack structure for our region. In some cases, there is a lack of consistency between similar aspects and elevations. In many areas, we are still finding basal facets at or near the base of the snowpack, but they are not found everywhere. Isolated buried surface hoar has been found in two separate layers in the mid snowpack on north and east aspects (the upper layer primarily in the Todd Ridge and surrounding area). Crust/facet combos have been found in the upper pack in near treeline and above treeline terrain. As of Jan. 3, the snow surface is a mix of rain crust, wind deposited snow, preserved powder. Height of snow has been reported between 70 and 145 cm.
Recent Observations
No recent reports of avalanche activity. Snowpack tests continue to span a wide range regarding the various persistent type weak layers. Recent observations suggest a high degree of variability in the distribution and reactivity of weak layers.
Mountain Weather
Snow is in the forecast. The models agree on this. How much snow the central Oregon mountains receive is to be determined....potentially in the 6 to 14 inch range by the end of the weekend. Wind is expected to be mostly out of the west and south in the light to moderate range with some strong gusts. Overnight low temperatures could drop into the teens and highs are expected to be in the 20's Fahrenheit.
Disclaimer
This snowpack summary applies only to backcountry areas. Click here for a map of the area. This snowpack summary describes general avalanche conditions and local variations always occur. This snowpack summary expires in 48 hours unless otherwise noted.
For all your pre and après ski needs, answers to questions, event calendars, restaurant recommendations, where to stay, and all things Bend....
www.visitbend.com