THIS Avalanche Advisory EXPIRED ON Jan 19, 2020 at 8:07 pm
Avalanche Advisory published on Jan 17, 2020 at 8:07 pm
Issued by Aaron Hartz
Bottom Line
Windslabs will remain as the primary avalanche concern. Cornices have been reported to be building, along with human caused cornice failures; be cautious near ridge tops where cornices may exist. I am not adding loose wet to the problem list, however if on Sunday you notice warming and the snow becoming wet and heavy, watch for loose wet avalanches during the warmest time of the day, especially in steep terrain below treeline.
Avalanche Character 1: Wind Slab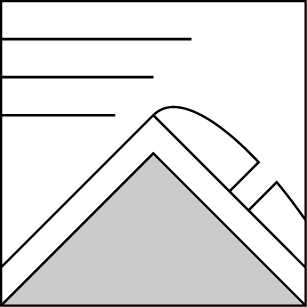 Previously formed windslabs exist on northerly, and easterly terrain near treeline and above treeline. Older windslabs will become stubborn to triggering. However we still have soft snow on the ground that is available for wind transport and we can expect new windslabs to be forming on northerly and easterly terrain near and above treeline. Watch for evidence of wind transported snow on lee slopes below ridgetops and around features that catch wind blowing snow. New windslabs will be possible to likely to trigger. Windslab avalanches could be small to large.
Avalanche Character 2: Cornice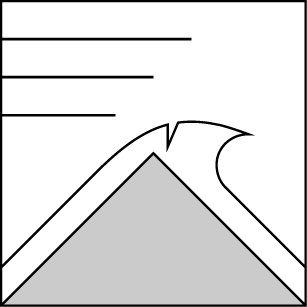 Cornices have been reported to be building on north and east and southeast aspects at ridge tops. Several human triggered cornice failures have been reported in the last few days. Be cautious when approaching ridge tops and avoid walking out onto a cornice. Remember, cornice failures can also trigger an avalanche on the slope below.
Snowpack Discussion
The upper and mid pack (snow from the last two weeks) are generally showing good structure. Lee slopes will have greater snowpack depth and may have variable layering such as firm windslabs over weaker old snow. We have no new observations from the deep pack; presumably remnants of the December weak layers are still visible along with multiple rain and melt freeze crusts.
Recent Observations
A human triggered windslab avalanche was reported on Wednesday; north aspect near treeline, reported as large (presumably size D2). Other ski triggered windslabs were reported from similar terrain in the previous days. Several human caused cornice failures were reported on north and easterly aspects near treeline in the last few days.
Mountain Weather
Daytime high temperatures will be rising Saturday and Sunday. On Sunday, we may see the thermometer crest over the freezing point around midday. The wind is expected to be mostly light but with moderate to strong gusts, primarily out of the SE, S, SW, and W. We may see up to 5+ inches of new snow on Saturday and then the precipitation backs off until early next week.
Disclaimer
This snowpack summary applies only to backcountry areas. Click here for a map of the area. This snowpack summary describes general avalanche conditions and local variations always occur. This snowpack summary expires in 48 hours unless otherwise noted.
For all your pre and après ski needs, answers to questions, event calendars, restaurant recommendations, where to stay, and all things Bend....
www.visitbend.com