THIS Avalanche Advisory EXPIRED ON Mar 8, 2020 at 6:44 pm
Avalanche Advisory published on Mar 6, 2020 at 5:44 pm
Issued by Aaron Hartz
Bottom Line
If we receive a few inches of new snow, watch for small pockets of unstable wind loaded snow.
Avalanche Character 2: Wind Slab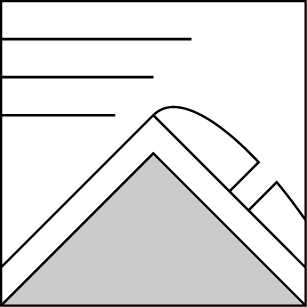 It is possible we will see a few inches of new snow Friday night into Saturday. If that happens we could see shallow windslabs on lee terrain features, primarily on easterly slopes below ridgetops and other features that catch wind transported snow. Watch for triggering windslabs in steep terrain that could knock you off of your feet. Windslab avalanches will be small.
Snowpack Discussion
The recent warm days and cooler nights have helped to consolidate the upper pack. A melt freeze crust can be found on the surface in much of the terrain. No reactive weak layers have been reported in the snowpack.
Recent Observations
No avalanches have been reported recently. Observers in the field over the last few days have reported seeing no avalanche problems.
Mountain Weather
Partly cloudy conditions with periods of sun breaks. We may see a few inches of new snow Friday night into Saturday. The wind is expected to be primarily out of the west and light with moderate gusts.
Disclaimer
This snowpack summary applies only to backcountry areas. Click here for a map of the area. This snowpack summary describes general avalanche conditions and local variations always occur. This snowpack summary expires in 48 hours unless otherwise noted.
For all your pre and après ski needs, answers to questions, event calendars, restaurant recommendations, where to stay, and all things Bend....
www.visitbend.com