Snowpack Summary for 1/11/2019
THIS SNOWPACK SUMMARY EXPIRED ON January 13, 2019 @ 8:14 pm
Snowpack Summary published on January 11, 2019 @ 8:14 pm
Issued by Gabe Coler
bottom line:
This weekend any avalanches are likely to be small, and exist on isolated terrain features. Avalanche character will include wind slabs like Phil found today, or small loose wet avalanches on steep sunny terrain.
Avalanche Character 1: Wind Slab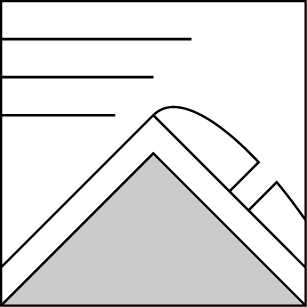 Wind Slab avalanches release naturally during wind events and can be triggered for up to a week after a wind event. They form in lee and cross-loaded terrain features. Avoid them by sticking to wind sheltered or wind scoured areas.
Today Phil observed Wind Slabs forming on North East and East slopes below the top of Tumalo Butte. Wind slabs over the weekend will likely be smaller, and isolated. The danger from Wind Slabs will be decreasing throughout the weekend as there is less snow for transport and current wind slabs begin to bond.
Avalanche Character 2: Loose Wet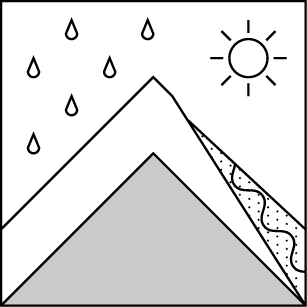 Loose Wet avalanches occur when water is running through the snowpack, and release at or below the trigger point. Avoid very steep slopes and terrain traps such as cliffs, gullies, or tree wells. Exit avalanche terrain when you see pinwheels, roller balls, a slushy surface, or during rain-on-snow events.
Whether or not we see small Loose Wet avalanches tomorrow will depend entirely on how clear it is and how much sun slopes are getting. With the forecast of mostly sunny skies on Saturday and temperatures into the upper 30's F we may see some smaller Loose Wet avalanches on the steepest South facing slopes.
Snowpack Discussion
After several days without new snow, and daytime temperatures near or above freezing, our snow surfaces are a mix of crust, wind effected, and "old pow" (disintegrated fragments). I haven't seen any new weak layers of concern. Phil's profile shows that our old buried surface hoar can still be found, but I don't believe it is prevalent enough on slopes over 30 degrees or reactive enough to constitute a deep slab or persistent slab problem type.
recent observations
During the last few days there have been a few reports of D1 wind slabs.
weather
This weekend will be mostly sunny with daytime high temperatures creeping into mid and upper 30's F, but overnight lows remaining below freezing.
Disclaimer
This snowpack summary applies only to backcountry areas. Click here for a map of the area. This snowpack summary describes general avalanche conditions and local variations always occur. This snowpack summary expires in 48 hours unless otherwise noted.
For all your pre and après ski needs, answers to questions, event calendars, restaurant recommendations, where to stay, and all things Bend....
www.visitbend.com