THIS Avalanche Advisory EXPIRED ON Jan 25, 2018 at 10:59 pm
Avalanche Advisory published on Jan 23, 2018 at 10:59 pm
Issued by Aaron Hartz
Bottom Line
Any avalanche activity over the next few days will most likely be associated with the recent storm snow and wind transported snow. The region has received over 30cm (12") of new snow in the last 3 days and more snow is on the way. If you have any doubt about the stability of new snow layers, stay off of steep slopes (over 30 degrees steep) for a day or two after significant snow accumulation and avoid wind loaded slopes.
Avalanche Character 1: Wind Slab
Avalanche Character 2: Storm Slab
Avalanche Character 3: Loose Dry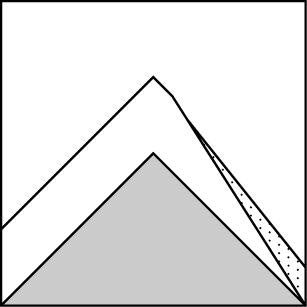 With the cold night time low temperatures and day time highs in the mid to upper 20's over the next few days, the new storm snow in mid and upper elevation areas of the mountains could remain unconsolidated on the surface. Unconsolidated new snow on steep terrain can 'spill' down the slope. If you are seeing "sluffs", these are loose avalanches.
Snowpack Discussion
At the onset of the storm, new snow bonded well to the old snow surface. Observers have been finding weak layer boundaries within the new snow. These storm layers will most likely strengthen with time. Below the new snow, crust/soft snow combos exist in various configurations. The mid and lower pack will most likely continue to gain strength.


Recent Observations
No reports of recent avalanche activity.
Mountain Weather
More snow on the way. The forecast is calling for consistent snowfall in the central Oregon mountains at least through the weekend. Winds are forecast to be out of the SE-SW through west over the next few days.
Disclaimer
This snowpack summary applies only to backcountry areas. Click here for a map of the area. This snowpack summary describes general avalanche conditions and local variations always occur. This snowpack summary expires in 48 hours unless otherwise noted.
For all your pre and après ski needs, answers to questions, event calendars, restaurant recommendations, where to stay, and all things Bend....
www.visitbend.com