THIS Avalanche Advisory EXPIRED ON Mar 4, 2018 at 8:35 pm
Avalanche Advisory published on Mar 2, 2018 at 8:35 pm
Issued by Gabe Coler
Bottom Line
It's hard for me to imagine a better week of skiing! This latest storm did bring us Wind Slab avalanches and rapid Cornice growth/failure. Below treeline though it was pretty blower and we saw only Loose Dry avalanches. Wind Slabs will remain our chief problem into the weekend as today's slabs will remain sensitive and may continue to build with so much snow available for transport.
Avalanche Character 1: Wind Slab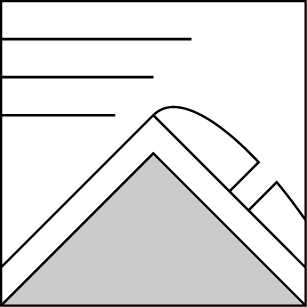 There were reports of numerous natural and skier triggered D1 Wind Slabs across the region. These Wind Slabs will continue to be a problem at and above treeline. Although the wind forecast is on the lighter side, it doesn't take a very strong wind to move snow and there is certainly a lot of soft snow out there for transport.
Avalanche Character 2: Loose Dry
Snowpack Discussion
Two separate pulses of snow later this week (one on Wednesday night and then another Thursday night) each delivered weak unconsolidated snow. Combined they brought 30-40 cm. of new snow. This overlays the meter or so of snow that we received last week. On South faces you may find a zipper crust from the high pressure on Tuesday that is 30-40 cm. beneath the surface. Any instabilities are associated with the most recent storm snow and we haven't found any persistent weak layers.
Recent Observations
Today there were many reports of natural and skier triggered D1 Wind Slabs. Sometimes accompanying these was rapid Cornice growth and failure. There were also Loose Dry avalanches.
Mountain Weather
This weekend should bring a break in the stormy weather with any precipitation being on the lighter side. Winds should also be lighter. The trend of cooler temperatures should continue until early next week, when it may warm somewhat.
Disclaimer
This snowpack summary applies only to backcountry areas. Click here for a map of the area. This snowpack summary describes general avalanche conditions and local variations always occur. This snowpack summary expires in 48 hours unless otherwise noted.
For all your pre and après ski needs, answers to questions, event calendars, restaurant recommendations, where to stay, and all things Bend....
www.visitbend.com