THIS Avalanche Advisory EXPIRED ON Dec 29, 2019 at 7:22 pm
Avalanche Advisory published on Dec 27, 2019 at 7:22 pm
Issued by Aaron Hartz
Bottom Line
The persistent slab problem is a tricky one right now. Snowpack tests have been all across the board with how 'reactive' or 'stubborn' the weak layers are. In some places, the weak basal facets have been found to be rounding and bonding. In other places the basal facets have been shown to be very weak and sugary. We have multiple buried surface hoar layers that are not found everywhere, and instead are isolated or in specific terrain; also showing varying degrees of 'reactivity' or stubbornness'. The snowpack will "feel stable" however triggering a persistent slab avalanche remains possible in the right terrain. The way to verify if these weak layers are present is to dig into the snow and check them out. If you lack confidence in the snowpack stay on low angle terrain. If you encounter signs of unstable snow such as cracking, collapsing, and whumphing noises, move to low angle terrain (less than 30 degrees steep).
Avalanche Character 1: Persistent Slab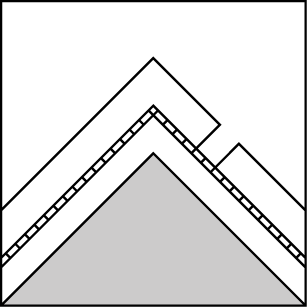 Part 1 of this problem is related to a weak layer of facets near the ground of the snowpack in many areas. This layer has now been found at all elevations and most aspects. Although this layer can be stubborn to triggering, it is possible to trigger an avalanche, especially in shallow, steep, rocky terrain. Watch for this primarily near treeline and above treeline on all aspects. Part 2 of the problem is related to multiple layers of buried surface hoar in our snowpack. Triggering an avalanche on the buried SH layer is possible, primarily on N and E aspects near and below treeline.
Avalanche Character 2: Wind Slab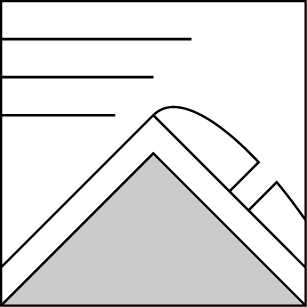 Isolated pockets of wind slab are continuing to form above treeline and near treeline. The wind has been and will continue to be variable. Pockets of windslab may be found primarily on S, E, and N facing terrain. Wind slabs will be possible to trigger in steep terrain. Resulting avalanches will mostly be small, but could have big consequence in steep terrain.
Snowpack Discussion
Faceted snow, in various states of weakness, has been found throughout the terrain near the base of the snowpack. Isolated buried surface hoar 30 cm below the surface (buried 12/18) has been found in N and NE facing terrain below treeline. A deeper surface hoar layer(s) has been found ~70 cm below the surface (buried earlier in Dec., date unknown).
Snow in the upper 10-15 cm has started to undergo the faceting process and is feeling dry and sugary.
Suncrust and windcrust have been found on or near the surface.
Surface hoar has been reported across the region below treeline to near treeline in wind protected terrain.
The height of snow is has been reported up to 110 cm and as little as 70cm. Scoured and rocky areas have much less snow.
Recent Observations
A skier triggered avalanche was reported from the Paulina Peak area on 12/25. Nobody was reported injured. However the destructive potential of the avalanche was reported at least large enough to bury, injure, or kill a person. This was on a northerly aspect at around 7800ft and reportedly went to the ground on a layer of weak faceted snow.
Mountain Weather
A few inches of new snow is in the forecast for Sunday. Daytime high temperatures are expected to be a bit warmer over the weekend. Wind is expected to be light and mostly out of the west and also shifting to out of the N, E, and S.
Disclaimer
This snowpack summary applies only to backcountry areas. Click here for a map of the area. This snowpack summary describes general avalanche conditions and local variations always occur. This snowpack summary expires in 48 hours unless otherwise noted.
For all your pre and après ski needs, answers to questions, event calendars, restaurant recommendations, where to stay, and all things Bend....
www.visitbend.com