THIS Avalanche Advisory EXPIRED ON Mar 15, 2020 at 8:03 pm
Avalanche Advisory published on Mar 13, 2020 at 8:03 pm
Issued by Aaron Hartz
Bottom Line
Windslab avalanches will be the primary concern over the weekend. Be cautious of avalanche terrain with significant wind loading. Given that the temperature looks to be dropping after Friday night, I expect the new snow to come in right side up and I am not expecting storm slabs to be a major player in the terrain. However, anytime you see cracking or natural slabs in the storm snow, back off of steep and convex terrain.
Avalanche Character 1: Wind Slab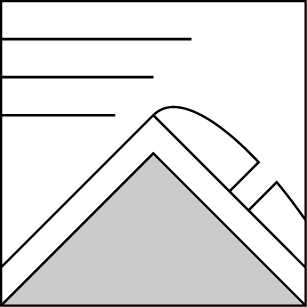 With the wind shifting throughout the weekend, windslabs could form on a variety of lee aspects near treeline and above treeline. Watch for signs of wind loaded snow below ridge tops and around features that catch wind blown snow. Triggering a windslab avalanche will be possible to likely over the next couple of days. Depending on how much snow is available for wind transport, the resulting avalanches could be small to large.
Avalanche Character 2: Loose Dry
Snowpack Discussion
Prior to the incoming storm, the upper, mid, and deep snowpack are generally settled and strong.
Recent Observations
Small loose wet avalanches on sun exposed slopes have been reported over the last several days .
Mountain Weather
Several inches of snow have already fallen on Friday night. After looking at some of the weather models, there is some uncertainty in how much accumulation we will get.....but could be as much as 10 inches. Expect daytime high temperatures to be cold through the weekend (teens to mid 20's F). The wind is expected to be light to moderate and could come out of all directions through the weekend.
Disclaimer
This snowpack summary applies only to backcountry areas. Click here for a map of the area. This snowpack summary describes general avalanche conditions and local variations always occur. This snowpack summary expires in 48 hours unless otherwise noted.
For all your pre and après ski needs, answers to questions, event calendars, restaurant recommendations, where to stay, and all things Bend....
www.visitbend.com