THIS Avalanche Advisory EXPIRED ON Jan 2, 2020 at 7:53 pm
Avalanche Advisory published on Dec 31, 2019 at 7:53 pm
Issued by Aaron Hartz
Bottom Line
Snow is coming. What a great way to start the new year with fresh powder. Windslab avalanches will be a chief concern on my problem list over the next few days. The persistent slab problem is still with us. We will need to observe the persistent weak layers carefully over the next week and see how they are trending. It may become more stubborn to triggering, but for now it is definitely something to be aware of. Digging will be the best way to determine if a persistent weak layer is present in the terrain. If you experience signs of unstable snow, move to low angle terrain.
Avalanche Character 1: Wind Slab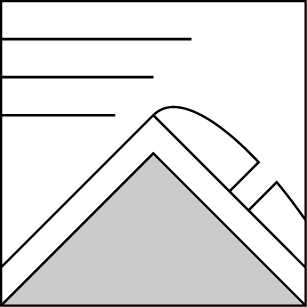 1/1 update: Wind slabs will most likely be building on NE - E - SE aspects during the storm. Look for wind deposited snow on lee features near treeline and above treeline. As the storm drops new snow, wind slabs could be several times deeper than actual snow accumulation. Wind slabs will be most sensitive and likely to triggering during the next 48 hours.
Avalanche Character 2: Storm Slab
1/1 update: Storm slabs could be a problem if the snow accumulation hits 8" or more. The new storm snow will likely come in right side up (heavier snow at first and the storm cooling along with lighter snow. However, this could fall on a layer of weaker old snow. Be cautious in steep, convex, and unsupported terrain. Storm slabs may be found on all aspects and elevations on slopes that are not scoured by wind.
Avalanche Character 3: Persistent Slab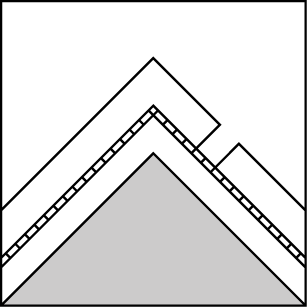 Part 1 of this problem is related to a weak layer of facets near the ground of the snowpack in many areas. This layer has now been found at all elevations and most aspects. Although this layer can be stubborn to triggering, it is possible to trigger an avalanche, especially in shallow, steep, rocky terrain. Watch for this primarily near treeline and above treeline on all aspects. Part 2 of the problem is related to multiple layers of buried surface hoar in our snowpack. Triggering an avalanche on the buried SH layer is possible, primarily on N and E aspects near and below treeline. The persistent slab problem is variable throughout the terrain and will become more stubborn with time, but it is still with us.
Snowpack Discussion
Faceted snow, in various states of weakness, has been found throughout the terrain near the base of the snowpack. Isolated buried surface hoar 30 cm below the surface (buried 12/18) has been found in N and NE facing terrain below treeline. A deeper surface hoar layer(s) has been found ~70 cm below the surface (buried earlier in Dec., date unknown).
Suncrust and windcrust have been found on or near the surface.
Surface hoar has been reported across the region below treeline to near treeline in wind protected terrain....however some of this has probably been destroyed by the wind before it has the chance to get buried.
The height of snow is has been reported up to 110 cm and as little as 70cm. Scoured and rocky areas have much less snow.
Recent Observations
There have been no new reports of avalanche activity.
Mountain Weather
We are moving into a storm period with significant snow accumulation expected Tuesday night through Wednesday. Wind is expected to be mostly out of the west in the light to moderate range, with gusts getting into the 30-50 mph range. The storm is expected to taper off on Thursday.
Disclaimer
This snowpack summary applies only to backcountry areas. Click here for a map of the area. This snowpack summary describes general avalanche conditions and local variations always occur. This snowpack summary expires in 48 hours unless otherwise noted.
For all your pre and après ski needs, answers to questions, event calendars, restaurant recommendations, where to stay, and all things Bend....
www.visitbend.com