THIS Avalanche Advisory EXPIRED ON Dec 22, 2019 at 7:36 pm
Avalanche Advisory published on Dec 20, 2019 at 7:36 pm
Issued by Aaron Hartz
Bottom Line
Be aware of new shallow windslabs forming in the upper elevation terrain over the weekend. Warm and wet conditions toasted the surface hoar I was expecting to be buried by the last storm. Weak basal facets in the upper elevations could still be a concern.
Avalanche Character 1: Wind Slab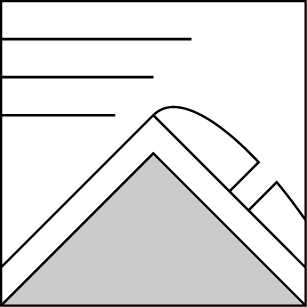 Any new wind slabs resulting from new snow over the weekend, will mostly be shallow. Wind slab avalanches will likely be small. Watch for new wind slabs forming on NW-N-NE slopes above treeline and near treeline. If you encounter a newly formed windslab, triggering an avalanche could be likely over the next several days. Remember, even small avalanches in steep terrain can have big consequences.
Avalanche Character 2: Persistent Slab
Avalanche Character 3: Loose Wet
Snowpack Discussion
Below treeline, the recent warm temperatures have caused facets in the lower snowpack to round and gain strength. The recent wet storm snow and warm temps apparently destroyed any surface hoar that stuck around until the latest storm. The upper 15cm of storm snow is wet and heavy and as of Friday afternoon began developing a stout breakable crust on the surface. With no observations from the upper elevations in the last few days, I can only speculate that the basal facets have persisted with slightly cooler temperatures above treeline. An older layer of decomposing buried SH has been found in North facing terrain below treeline in the mid pack.
Recent Observations
No recent reports of avalanche activity.
Mountain Weather
Expect light to moderate wind out of the SE - SW - W over the next few days. Sky will be mostly cloudy and we could see a few inches of new snow on Saturday and Sunday. Daytime highs in the upper 20's to low 30's Fahrenheit. The high temperature at lower elevations on Saturday May creep up to the upper 30's
Disclaimer
This snowpack summary applies only to backcountry areas. Click here for a map of the area. This snowpack summary describes general avalanche conditions and local variations always occur. This snowpack summary expires in 48 hours unless otherwise noted.
For all your pre and après ski needs, answers to questions, event calendars, restaurant recommendations, where to stay, and all things Bend....
www.visitbend.com